Airport Rotary Foundation
Each year the Airport Rotary Foundation holds an annual auction during the month of February to raise money for scholarships for high school seniors who wish to continue their education and training. All recipients must attend a college, university, or trade school within the State of Oregon.
Last year we distributed $74,500 to 56 students comprised of 26 high school seniors ($2,000 each) and 30 continuing college students ($750 each). Unique to our scholarship program is the opportunity for prior recipients to renew their scholarships up to three times at $750 each year while they remain in college or a training program. Therefore, a student could earn a scholarship for four consecutive years for a total value of $4,250. Over the past twenty years, we have raised over $500,000 and have distributed $486,000 to 435 students.
Our service area includes nine local high schools. Three of these schools (Kalapuya, North Eugene, and Willamette) are in the Eugene-metro area. Six of these schools are in the rural areas of Lane (Crow, Elmira, Junction City, and Triangle Lake), Linn (Harrisburg), and Benton (Monroe) counties. Each student goes through an application procedure and is judged by a committee of nine Rotarians based upon their class ranking, overall GPA, SAT or ACT scores, service to their school and community, financial need, and their career goals.
The scholarships are presented at a breakfast meeting of the Eugene Airport Rotary Club in the late spring, and the students and their parents are honored at this meeting. Our goal is to continue honoring these students' achievements and supporting their career paths in college or a training program.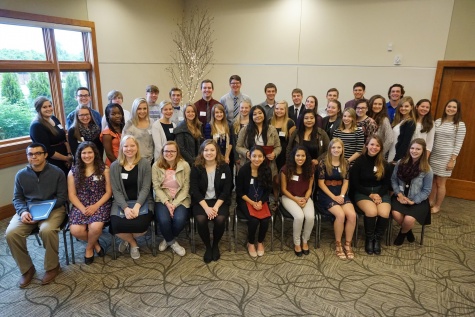 2016 Recipients